The Canadian Chapter of the National Niemann-Pick Disease Foundation supports and promotes research to find treatments and a cure for all types of Niemann-Pick Disease, and we provide support services for individuals and families affected by NPD. Our Vision...is a world where Niemann-Pick Disease is no longer a threat to a full and productive life for patients and their families.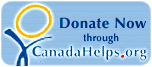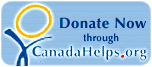 The National Niemann-Pick Disease Foundation (NNPDF) is pleased to announce that, due to the diligent efforts of our family membership and their fund raising successes, the NNPDF will again be funding additional research into NPD.

Family Conference Date Announced!


Thursday, July 31st ~ Sunday, August 3rd, 2014




Visit the Family Conference page for the most recent updates!





The Million Dollar Bike Ride

Raising Money for Rare Disease Research

Dollar for Dollar Matching is within our reach!



Genzyme ERT Clinical Trial Update 
February 13th, 2014 





Left to right, Alan Gilstrap, Director, Advocacy Development - Rare Disease; Genzyme Corporation  ; Sandra Cowie, NNPDF Research Committee Chairperson ; Dr. Simon Jones, Manchester Centre for Genomic Medicine St. Mary's Hospital, University of Manchester, England; Nadine Hill, NNPDF Executive Director


For The Updates






NIH Cyclodextrin Trial
~ UPDATE ~


02/25/2014






We received the following update from Dr. Denny Porter with reference to the NIH/TRND Cyclodextrin Clinical

| In 2012 the NNPDF rolled out a Planned Giving Program to assist and sustain the foundation into the future. To learn more... | |
| --- | --- |


A Wall Street Journal Exclusive!

Trials: A Desperate Fight to Save Kids & Change Science
by Amy Dockser Marcus

Click HERE

---

Dr. Edward Schuchman Recognized for Work on NPD (Type A & B ~ ASMD)



Sandra Cowie - NNPDF Research Committee Chair & Dr. Edward H. Schuchman - NNPDF Scientific Advisory Board Member

Visit the Newsline to read the article.

Niemann-Pick Disease
Research

~ February 2014 ~


Dr. Forbes "Denny" Porter
National Institutes of Health NPC Clinical Coordinator

Update from Genzyme on ASMD Development Efforts
(02/13/14)




The 2014 NNPDF Annual Board Meeting will be held in Milwaukee from Friday, January 31st through Sunday,
February 2nd, 2014. The Foundation's annual board meetings are open to all members of the NNPDF. Please refer
to the Web site for more details or contact the NNPDF Central Office if you are interested in attending.


The Canadian Chapter of the National Niemann-Pick Disease Foundation was established in April 2005.
The primary goals of the foundation are:
To promote medical research into the cause of Niemann-Pick Disease and to find a cure
To provide medical and educational information to assist in the correct diagnosis and referral of those with Niemann-Pick Disease
To provide support to families of Niemann-Pick Disease patients
To encourage the sharing of research information among researchers
Our Web site can help you learn more about Niemann-Pick Disease. The NewsLine, Research, and Media pages are resources for the latest in NPD news. Meet our board of directors in the About Us section. Click here to read an introductory letter from Tammy Vaughan, Chair of the Canadian Chapter of the National Niemann- Pick Disease Foundation. Feel free to send us an email as we enjoy getting feedback from our visitors. In the Events section you'll find write-ups and photos from our fundraising events. For donation information, please visit the Donate Now page.

Thank you for visiting the CCNNPDF Web site, and please let us know if we can be of any assistance!


Foundation News:
Research News & Announcements:
Family Resources & Support:
| | | |
| --- | --- | --- |
| Web Site updated 04/17/2014 ~ blg | | |