The Canadian Chapter of the National Niemann-Pick Disease Foundation supports and promotes research to find treatments and a cure for all types of Niemann-Pick Disease, and we provide support services for individuals and families affected by NPD. Our Vision...is a world where Niemann-Pick Disease is no longer a threat to a full and productive life for patients and their families.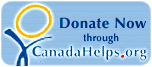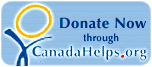 Important Message from the NNPDF Board of Director's


Dateline: 02/09/2015






Think Again, Think NPC Campaign

CCNNPDF Clinical Trials: News & Updates
NIH Cyclodextrin Trial
For Niemann-Pick Disease Type C ~ Pediatrics
~ UPDATE ~
Dateline: 01/07/2015



We received the following update from Dr. Denny Porter with reference to the NIH/TRND Cyclodextrin Clinical


NIH Clinical Trial Updates for NPC Adults
HDAC Inhibitor ~ vorinostat


Dateline: 09/12/2014

Update 2015 ~ Continuing to Recruit

For an update from Dr. Forbes D. Porter to share with the community in regards to recent developments in both the Cyclodextrin and new Histone Deacetylase Inhibitors (HDACi) ~ vorinostat clinical trials.

Niemann-Pick Disease Type B Adult & Pediatrics
Genzyme ERT Clinical Trial Update
Dateline:

02/12/2015




Genzyme, a Sanofi company, is pleased to update the Niemann-Pick disease patient community on the progress of efforts to develop a potential therapy for acid sphingomyelinase deficiency (ASMD, also known as Niemann-Pick disease Types A and B).


For the Updates



Orphazyme Clinical Trial Update for Niemann-Pick C
Dateline:

01/27/2015

The National Niemann-Pick Disease Foundation is pleased to share an announcement received from Orphazyme ApS of an upcoming clinical trial for Niemann-Pick Disease Type C.  Orphazyme ApS (Copenhagen, Denmark) develops new therapies for the treatment of rare and genetic diseases. 



Visit the Orphazyme Clinical Trial Page!





Dateline: November 12th, 2014

Ebola Vs. NPC




"Twins with Rare Genetic Disorder Could Hold Clue to Cure for Ebola "




Canadian Chapter

of the


National Niemann-Pick Disease Foundation

~ Research Strategy ~




In 2014, the Canadian Chapter of the National Niemann-Pick Disease Foundation, in collaboration with the National Niemann-Pick Disease Board of Directors, reviewed its research funding strategy and has produced a new strategic plan for research.

Account was taken of the needs of our Membership; current knowledge in the field of Niemann-Pick Disease; the funding strategies of other NPD organizations; and the advice and expertise of the members of the NNPDF's Scientific Advisory Board.

As a result we are pleased to announce that the CCNNPDF, in collaboration with the NNPDF, will fund Pre-Doctoral, Post-Doctoral and Early career investigator fellowships in all areas of promise - basic, translational and clinical research- with regards to Niemann Pick Disease.

The CCNNPDF strives to enable promising new researchers to make a career in the field of Niemann-Pick Disease, thus providing for a new generation of scientists to accelerate the pace of NPD research.

"The NPD community is one of the most collaborative there is. The level of idea/data sharing among scientists is remarkable. We are also a model for other rare disease with respect to our ability to accelerate work at the bench to therapeutics. And much of this had been made possible by the family-researcher partnerships that have sustained this work over the past 20 years." - Dan Ory, Current NNPDF Scientific Advisory Board member & past SAB Chair (Sept 2007 ~ Jan 2014)

A key element to the foundation research strategy for both the CCNNPDF & NNPDF is the ability to track funds raised within the communities of our family membership.  Great care is given to identify monies received at the CCNNPDF & NNPDF Central Offices through family fundraising efforts so that a specific designation by disease type and a restriction towards research can be made.  The CCNNPDF & NNPDF are proud to ensure our NPD family membership that 100% of the funds raised through their community events are directed towards NPD research! 



A Wall Street Journal Exclusive!

Trials: A Desperate Fight to Save Kids & Change Science
by Amy Dockser Marcus



Watch the Memorial Video presented at the NNPDF Family Conference in San Francisco, CA.



Here for you Always
Video

Song written for the NNPDF by Rachel Taylor, cousin of Lorna Tyrell (mom of Naomi, NPC)
The Canadian Chapter of the National Niemann-Pick Disease Foundation was established in April 2005.
The primary goals of the foundation are:
To promote medical research into the cause of Niemann-Pick Disease and to find a cure
To provide medical and educational information to assist in the correct diagnosis and referral of those with Niemann-Pick Disease
To provide support to families of Niemann-Pick Disease patients
To encourage the sharing of research information among researchers
Our Web site can help you learn more about Niemann-Pick Disease. The NewsLine, Research, and Media pages are resources for the latest in NPD news. Meet our board of directors in the About Us section. Click here to read an introductory letter from Tammy Vaughan, Chair of the Canadian Chapter of the National Niemann- Pick Disease Foundation. Feel free to send us an email as we enjoy getting feedback from our visitors. In the Events section you'll find write-ups and photos from our fundraising events. For donation information, please visit the Donate Now page.

Thank you for visiting the CCNNPDF Web site, and please let us know if we can be of any assistance!


Foundation News:
Research News & Announcements:
Family Resources & Support:
| | | |
| --- | --- | --- |
| Web Site updated 02/26/2015 ~ blg | | |